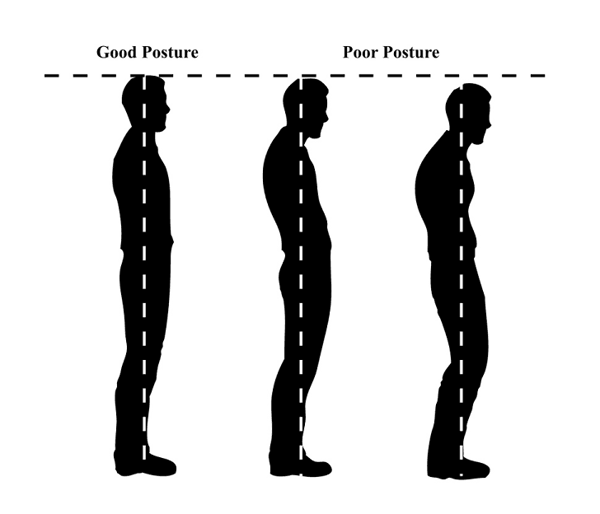 Poor posture can project a lack of confidence. Hunching your shoulder forward, arching your back and tilting your head forwards are all signs of bad posture.
So how do you improve your posture?
Keep your shoulders back and relaxed
Pull in your abdomen
Keep your feet about hip distance apart
Balance your weight evenly on both feet
Try not to tilt your head forward, backwards or sideways
Keep your legs straight, but knees relaxed
"Imagine a string from the top of your head that's pulling you upwards."
Doing this allows everything to hang in alignment. You can touch the top of your head to get that imaginary sense of string holding things upright and everything can drop from that space.
"Imagine there's a little table under your chin."
It's not too up and it's not too down. It's a little table your whole chin is balanced on and it's facing forward. This is good posture. When you find that position, walk around in it.
"Try putting your shoulders in different positions."
First put them forward a couple of inches, and now, straighten them back, and now, try putting them way back a couple of inches. Walk around in all three positions and see what it feels like – because observing your body is the best way to get the information you need to be a great communicator.
There's an intrinsic link between body language and first impressions, and understanding the relationship between the two is a key part of refining your communication skills.
So how can you ensure that your body speaks the language of success?