There's no doubt that virtual or remote working is on the rise and with the current global situation that trend is increasing sharply.
The lockdown has imposed new working conditions on millions of people the world
over, and as such many people are having to work from home for the first time.

Having meetings online is so much more than setting up Zoom and pressing the 'go' button. There are more risks within online communication to lose people's interest, get distracted, and make a rather different impression than the one intended.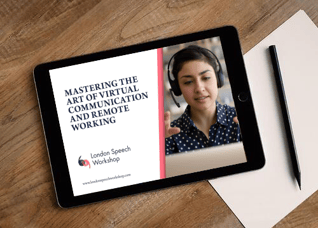 So download our latest Ebook to find out our top tools for not just getting by, but acing your online communications.